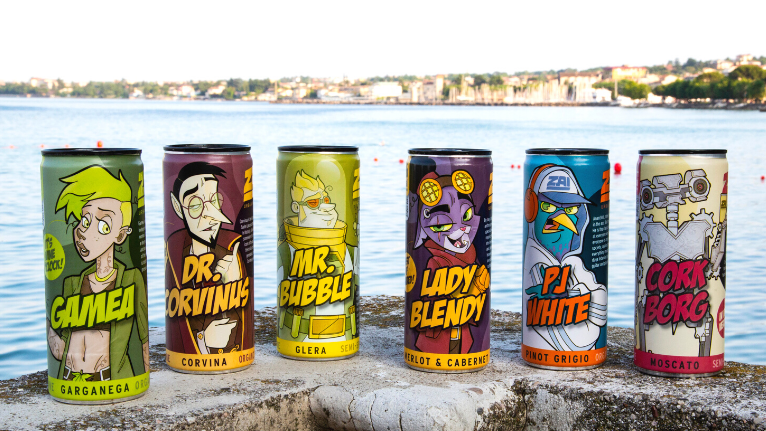 "It makes many people turn up their noses, but the phenomenon of canned wine is growing, more or less rapidly, in all the markets of the world. Especially among young people and in the most important markets ".
This trend is constantly expanding; just think that according to a research conducted by Wine Intelligence in 2017, the percentage of Brits and Americans who considered buying canned wine were 21% and 33% respectively. Today, the relative shares are 32% and 42%. In 2020 this market segment generated a value of 211.4 million dollars and it is estimated that by the end of the year there will be an overall increase of 13.2%.
Thanks to the increasing importance of this market, international critics are starting to seriously consider this type of wine and, in fact, the dedicated awards and recognitions are also increasing. Among these, we can mention the International Canned Wine Competition which took place in Mendocino in California, where a varied jury, made up of consumers, buyers and experts, evaluated over 300 canned wines from around the world.
Italian wine has brought home several medals, enjoying considerable international success. Among the winning Italian companies is the Magea Beverage group, "awarded for the Famiglia Bestioni Primitivo 2020, and for two of its references with the young Veronese company Zai Urban Winery, the Gamea 2020 Garganega and the Cork Borg 2020 Moscato. The latter two were also awarded in the Packaging Design Award category, thanks to its labels dedicated to fictional characters inspired by wines, comic-style superheroes fighting climate change".