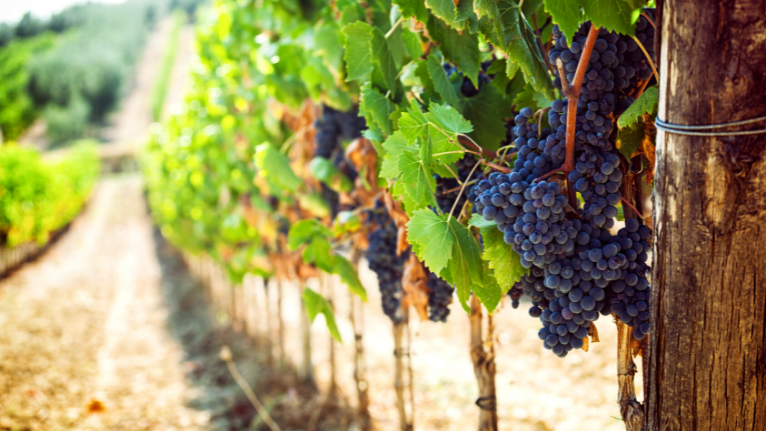 "With 70,000 producers and 10,000 processing companies, Italy is the leader in Europe, and ranks first in the world in terms of exports together with the United States, with 2.9 billion euros, equal to 6% of total national food exports".
According to the data collected and analysed by Federbio, Assobio and Nomisma-Wine Monitor, the wine sector, with reference to organic farming, is witnessing an increase in both hectares under vine and in exports. Abroad, in fact, the Belpaese, thanks to a good percentage of vineyards converted to organic production (around 19%), is seen as an excellence. Factors contributing to this recognition are the approach to sustainability, indigenous varieties, production quality, innovation and environmental protection.
In Italy, wine consumption (in general) is concentrated 55% at home, 27% away from home and the remainder both at home and away from home. As far as purchasing channels are concerned, the preferred channel is hypermarkets and supermarkets (46%), followed by wine shops (19%) and wineries (15%). Producers, therefore, need to consider these macro trends in order to stimulate the sale of their organic wines; they also need to take into account the most relevant factors according to consumers when approaching organic wine: affordable price, high quality and wide assortment.
"Turning to the trends of organic wine in the Italian large-scale retail trade, sales in hyper, super and discount stores reached EUR 46.5% million in 2021 (+3.7% over 2020, compared to +3.8% for conventional wine), or 1.7% of total wine. Still and sparkling wines are worth 40.1 million euros (86% of total organic wines), with PDO wines growing by 7.5%, generic wines by as much as 26% and PGI wines by only 0.1%. Organic sparkling wines, on the other hand, are worth 6.4 million Euro, 14% of the total wines sold in large-scale distribution. Online sales of organic wine are worth 895,000 euros (+13.4% on 2020) and represent 1.9% of the total wine".
The Italian region with the highest number of organic wine sales in large-scale distribution is Sicily with 7.8 million, followed by Abruzzo with 6.3 million, Tuscany with 4.7 million, Marche with 3.9 million, and Piedmont with 2.7 million. Together these five regions account for 74% of total sales. Although the top region for sales in large-scale distribution is Sicily, the denomination generating the most value, again in large-scale distribution, is Prosecco (€5.1 million), followed by Nero d'Avola (€2.9 million) and Montepulciano d'Abruzzo (€2.6 million).
"In the US market 62% of the population between 21 and 65 years of age consume wine, and 33% consume organic wine: that's 65 million consumers, and for 20% of them organic is the first choice. But it is not only the United States among the markets to target, because Canada also offers enormous potential. Today it is the fifth largest market for Italian wine exports, where 72% of consumers have drunk wine at least once in the last year, 32% consume organic wine and 11% consider organic wine their first choice".
Source: Wine News