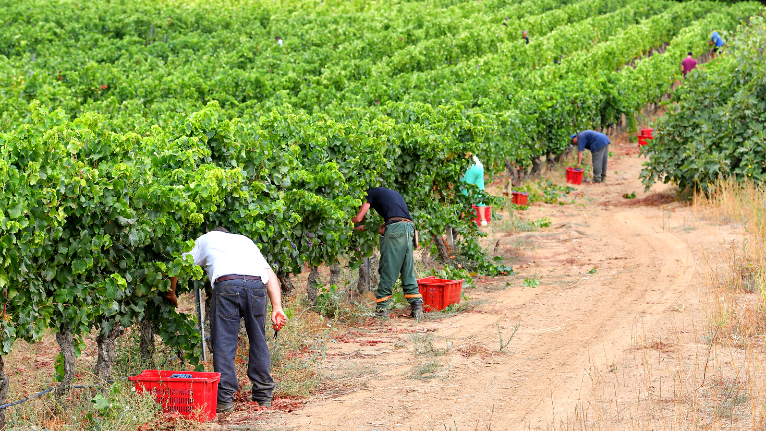 "The great drought that alarmed almost the entire 'Italian vineyard' until the end of August, then a substantial and substantial recovery thanks to the rains, which now, in view of the conclusion of the 2022 harvest, seem even too insistent and risk hampering the operations to close what, in any case, according to all the producers, is a positive vintage in quality, not too bad in quantity, and in any case well beyond the expectations of just a few weeks ago".
This is the overview that can be deduced from the wineries throughout the Belpaese. Although the harvest is still in progress for many wineries, the first forecasts seem very positive. In Trentino Alto Adige, for example, there has never been much concern about the harvest in recent months; this is because there has never been a drought alarm. The Trentino grapes, now in the cellar, are very nice and healthy, although they lack some acidity.
It is a rather different story for Piedmont; here, in fact, it was feared that the 2022 vintage could be one of the worst ever. Against all expectations, however, the first rains arrived at the end of August and the vines saw an exceptional recovery. To date, it can be said that it was a vintage with grapes of great quality potential, and quantities in line with 2021, especially when looking at Barolo and Barbaresco.
Similar events also occurred in Veneto and Tuscany. In Valpolicella, in fact, until the end of August, the wineries were left with bated breath as the drought was jeopardising the entire harvest campaign; but then, the rains at the beginning of September lifted the situation. To date, the wineries are not boasting exaggerated quantities of grapes but are convinced of the excellent quality of the grapes. Even in Tuscany, it was feared until the beginning of September. Today, although the wineries are still harvesting Sangiovese, they consider this to be a very good vintage, not exaggerated in quantity, but excellent in terms of quality.
The situation has always been under control in Apulia and Sardinia; here the wineries, given the climatic and morphological conditions, have adopted techniques capable of combating all types of adversity. In both regions, the harvest is proceeding very well, to such an extent that an increase in production is expected. Moreover, the grapes are of excellent quality and are in perfect health.
We conclude with Sicily, the region that started the grape harvest first and will conclude the harvest in about two weeks on Mount Etna. Here too, the expected quality of the wine is excellent; the grapes are in excellent health and of exceptional quality. The only negative element is the quantity, which will in fact be slightly less this year than in 2021.
Source: Wine News