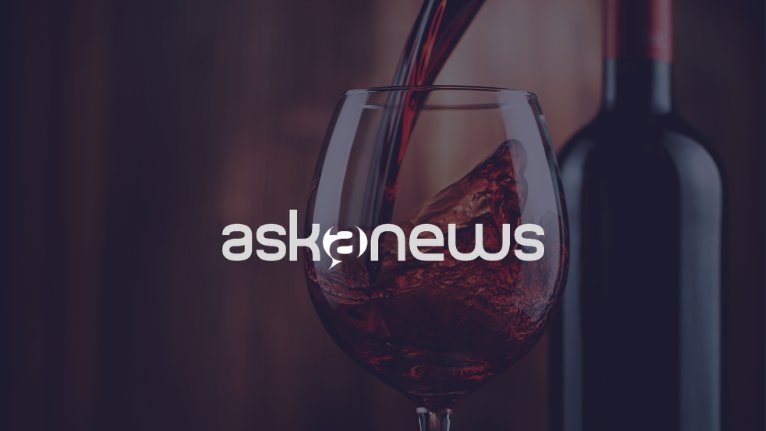 In recent days, an interview with Edoardo Freddi was published in Askanews. The article, written by Alessandro Pestalozza, talks about the Group, its achievements in 2022 and the latest companies in the holding company's portfolio. Below is the full article.
Edoardo Freddi International (EFI), Italy's leading export management company in the wine sector, ended 2022 in line with expectations, with a 20% increase in turnover over 2021 and with the turnover of managed companies rising from 65 to 80 million euros. "It has been a rollercoaster twelve months during which we have had to retouch the price lists three times (in January 2022 the increases were between 5 and 7%, at the end of the year we arrived at between 15 and 25%), and continually revise the estimates, both downwards and upwards," explains Edoardo Freddi, class of 1988, at the helm of his company, speaking to askanews about the results obtained and future prospects. Looking ahead to 2023, Freddi explains that "given the current uncertainty, it would be a very good result if we grew in turnover by 3 to 5 points, with a slightly higher increase in value because the price increases are between 5 and 10%".
The company, founded in 2012 in Castiglione delle Stiviere (Mantua), currently operates with more than three thousand customers in a hundred countries (44% in Europe and the UK, 28% in North America, 25% in Asia, 1% in Africa and 2% in Oceania), with 33 million bottles sold (30% in Horeca, 65% in large-scale distribution and retail and 5% online) by 43 Italian wineries represented exclusively, including Feudi di San Gregorio, San Leonardo, Marchesi di Barolo and San Michele Appiano. In 2022, the best performing markets were "Hungary, Bulgaria, Poland, the Czech Republic and Slovakia in Eastern Europe, while for Asia, China, Thailand and Vietnam". "Japan has lowered its average price a lot by increasing its volumes, moving from the super premium market to the medium one, and thus getting closer to Korea, a country that has grown again after the exploit recorded in 2020 and 2021," he continued, adding that "in perspective, because now they still have very low volumes, for the premium segment the Africans Botswana, Mozambique, Cameroon and Nigeria are interesting, and they seem to be following the example of Morocco".
As far as wines are concerned, Freddi explains that "Prosecco is now a category apart, a transversal product, constantly growing and with important potential, as well as Moscato which has great strength and prospects with aromatised wines, and Alto Adige which is now an icon of 'super premium white'". While "Apulia no longer has the growth rates it had before, Valpolicella is on the rise, with Amarone repositioning itself in terms of price (which has risen by up to 40% per litre), as well as Lugana and Roma Doc, which is off to a strong start," continues the manager, who points out that "the orange and natural market, where there is a lot of confusion, is doing very well abroad: not only in Scandinavia, which alone absorbs half of the products, but also in Nepal and China, for example, where there are significant niches that want this type of wine. The manager makes no secret of the fact that interesting surprises could also come from 'low alcohol' or even non-alcoholic wines, a trend that is estimated to be growing by several observers basically because it is considered by consumers as a new and healthier drink (also because it is less caloric). An opportunity that is looming not only for the North American market where it has already landed for some time, but for "Nordic and Islamic countries".
EFI is headed by FreedL Group Srl founded in 2018 by Freddi, who owns 100 per cent of it and had a turnover of €36m in 2022. This holding company is answered by three other production and trading companies united under the Veraison umbrella, and other companies trading in bulk wine and partly bottling under their own brand, which will acquire two companies in Puglia and Emilia Romagna this year. These are joined by other companies that carry out agency activities. While EFI is aiming to grow its portfolio with Tuscan companies and about fifty new international customers, Freddi will this year also enter the Italian wine market in the Italian large-scale retail trade and online, with the new company Pergola. "After a long period of study," he announced, "we have equipped ourselves with a very streamlined structure and have already signed agreements, in particular with realities in Northern Italy". But that is not the only novelty. On the model of EFI, Freddi last year founded Sapiens Spirits, a company that from this year will market quality vermouth, gin, bitter and vodka produced (at the moment) by 11 small distilleries on foreign markets.
Extending the discourse to the Italian scenario, the main problem of our wine for Freddi "is still the inability to create a system, fragmentation and being too small to face important challenges: so we need to join forces and create commercial aggregations, more or less what we have done". With regard to the M&A that has characterised this sector in recent years, "we have to be very careful," says the entrepreneur, "a lot of people have been hurt, also because compared to other sectors there are different logics and timing. Personally, I hope there will be industrial M&A and not financial M&A: when pure financial operations have been carried out they have very often worsened the companies, weighing them down instead of lightening them, and slowing them down instead of speeding them up," he added, concluding, "when instead there have been industrial aggregations or mergers they have gone well".
To close a topical and controversial issue, that of the European green light to Ireland for 'health warnings' on alcohol labels. "It is a wrong measure that we must be able to block," Freddi commented, "but having said that I don't think it creates any harm: it is like cigarettes, those who want to smoke will continue to do so".
Source: Askanews