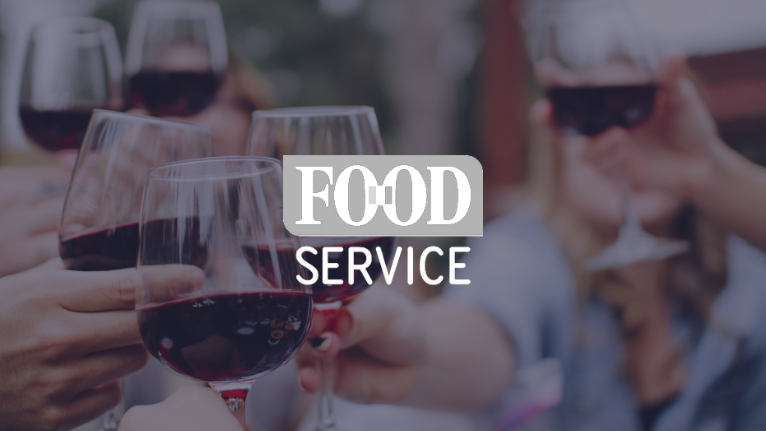 In recent weeks, Edoardo Freddi was interviewed by Food Service on the subject of Prosecco. In the article, the potential and some weaknesses of the denomination, the main target markets and current trends emerged. It also talked about the FreedL Group and some of its member companies, such as Edoardo Freddi International, Veraison Group, Sapiens Spirits, Pergola and Dynamica.
Below is the full article.
Edoardo Freddi is founder and CEO of the largest Italian holding company specialised in the international distribution of italian wines. It is FreedL Group and groups together four companies, consolidating about 36 million euros: 30 million by Veraison Group and the remaining 6 by Edoardo Freddi International (in 2022 exported 33 million bottles), Sapiens Spirits and Pergola. Finally, since 2018 it has been operating in Singapore with a foreign-to-foreign trading company, called Dynamica.
How important is Prosecco for you?
Approximately 20% in both volume and value. We distributed around 7 million bottles worldwide last year.
What are your Prosecco-related brands?
We mainly have our own brands, because Prosecco is still considered an entry level product. We also have two excellences such as Serre and then Borgoluce, which is a new entry and performs very well.
Is this consideration of an entry-level product the biggest hurdle to overcome?
Undoubtedly yes. Although the Prosecco Doc Consortium is perhaps the best organised and structured in terms of communication and marketing, there are huge margins for improvement in terms of value perception and private brand awareness. And there is a long way to go for the premium perception of the Prosecco brand. In huge markets like the United States, there are very few companies that can boast brand recognition, which is most often made known by importers. The American consumer tends to drink Prosecco and not a specific brand, with rare exceptions. It is the Prosecco name that is the driving force and there are gigantic spaces to cover.
Do private labels realise this and invest, or have they pulled the oars because Prosecco sells anyway?
They are investing, but only a little, and those brands that are very large or have become part of well-structured international groups are the most active. The vast majority don't do it because it's going too well and then investing in private label is not so urgent.
Is a phase of maturity opening up, with financial groups able to seize the opportunities, finally investing in the company brand that will further boost sales?
I believe so. Until now, Prosecco has been the only denomination where the word Prosecco, any name, a nice label, a correct price, and real storytelling were enough to sell the product without any problems.. Now we are entering a more complex phase, in which a different push is needed, and therefore those with capital to invest, who do a different communication or a distinctive product, such as sub-zone wines, will emerge.
The key markets abroad are the United States, Great Britain and Germany. What is the situation of Prosecco in these areas?
In Germany it is very stable, in Great Britain it will decline in importance, while the USA is only at the beginning and is the market where it can grow the most.
The markets of the future?
Eastern Europe is already important but it will grow a lot in the whole area, from Poland to the Czech Republic, from Hungary to Bulgaria, because these are markets that adore Prosecco. South Korea and Japan are starting now. And Australia is becoming a very important market.
Is price pressure from some entry-level operators an obstacle to the premiumisation that quality leaders are trying to impose? Or can the two trends coexist?
They can coexist, because the gap on Prosecco between entry level and premium is not as wide, at least in Prosecco DOC, as it is in Chianti or Amarone. Today this is not a problem, in fact it seems to me to be a great opportunity even for those who make a quality product, because they can find the market despite a higher price.
In the DOCG there is no shortage of complaints about the use of the name Prosecco, which unites very different territories, and the winds of division are blowing. Would abandoning the name Prosecco be an opportune choice?
Concentrating is always better than dividing. It is better to have a large and strong family, therefore, than to split up, as shown by the example of those Spanish producers who left Cava because they no longer recognised themselves in the denomination and are currently not doing well at all. It is better to remain in the DOCG and highlight the pluses of Prosecco Superiore, because the Prosecco brand is too important and too strong.