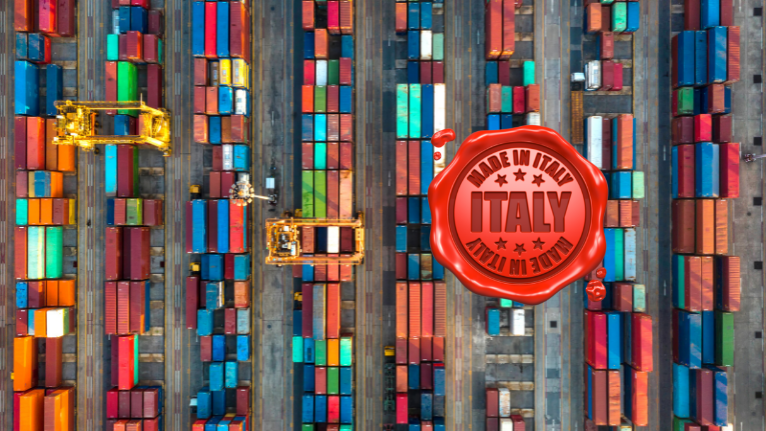 "The historic record for Made in Italy food is getting closer and closer, with a 13% jump in exports in 2021".
According to Coldiretti projections, based on Istat data relating to international trade in the first half of 2021, it is estimated that Italian food exports will reach 50 billion euros by the end of the year. This would be a historical record; a similar share has never been recorded in Italy.
Despite the various lockdowns in the destination countries of Made in Italy exports and the related catering crises, the Italian food trade abroad knows no limits; this was largely supported by home cooking of meals with the boom of Italian recipes. Covid has in fact changed the habits of the population, pushing them towards healthier and more genuine trends and consequently towards products of the Mediterranean diet. Coldiretti also promises an extremely positive impact on Italian food exports, due to Italy's Olympic victories in Tokyo.
"Among the main customers of Made in Italy at the table there are the USA which are in second place with an increase of 3% in July. The trend was also positive in Germany which ranks first among the importing countries of Italian food with an increase of 6%, slightly lower than France (+8%) which ranks in third place while in fourth place there is Great Britain where there are the first positive signs of recovery after Brexit (+4%)".