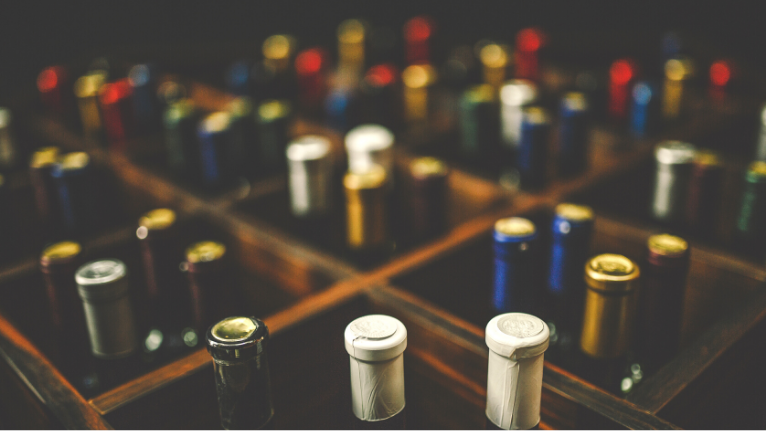 "2021 was a golden year for Italian wine. A year that saw double-digit sales increases for all product categories, from packaged still wines (15% with peaks of +20% for reds) to sparkling wines (+20%). This has benefited the large denominations as well as the emerging ones in each region, individual brands as well as the large cooperatives".
Although the pandemic and its effects are still being felt today, in the year just gone revenge spending was considerable both in Italy and abroad. Exports, in fact, reached record numbers: 7.1 billion euros with a growth of 13% compared to 2020 and 10% compared to 2019. Truly important figures were recorded in the UK and the USA; suffice it to say that in the latter there was +41% for Piedmontese red wines and +31% for Tuscan reds.
Important performances were recorded on all fronts, for both red and white wines. 2021 was an exceptional year for Tuscan appellations: Brunello di Montalcino saw the sale of 11 million bottles (+27%) and the sell-out of the 2015 and 2016 superannuals. 35 million bottles sold for Chianti Classico (+21% on 2020 and +11% on 2019), 80% of which were exported.
"Double-digit growth in sales and prices also for Valpolicella wines driven by Amarone (+30%) and 15 million bottles sold in the first 10 months of 2021. The great Piedmontese labels were no exception, with Barolo recording +22% on 2020 and Barbaresco +17%. Sales were driven by foreign markets, where 82% of Barolo and 65% of Barbaresco went. Excellent performance for the main southern denominations from Montepulciano d'Abruzzo to Primitivo di Manduria and Doc Sicilia".
Positive results were also achieved for white wines, such as Pinot Grigio delle Venezie and Verdicchio dei Castelli di Jesi. The best performances, however, concerned Prosecco, in its three denominations: +25% for Prosecco Doc with 627.5 million bottles sold; 100 million bottles for Prosecco Superiore di Conegliano e Valdobbiadene and 21 million for Docg dei Colli Asolani. Numbers that significantly exceed those recorded by the main competitor, Champagne.
"So, once the great year of 2021 is over, the pain comes now, above all because of the wave of increases in production costs that risk triggering an inflationary spiral that will certainly slow down the consumption of wine and spirits in general".
Source: Il Sole 24 Ore