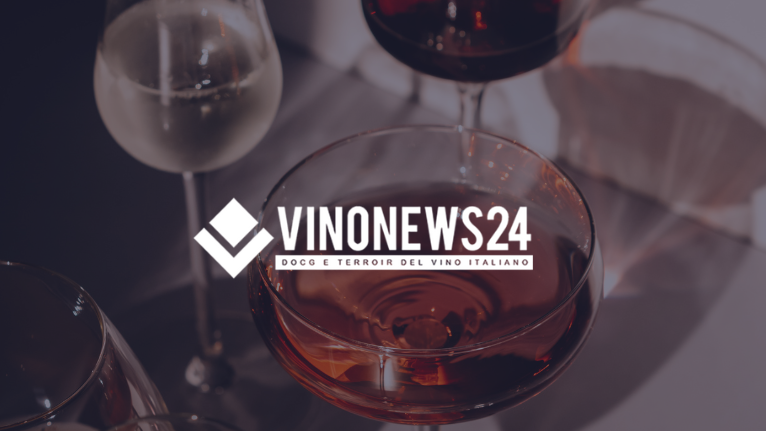 In recent weeks, following an interview with our CEO, an article came out about Veraison, Sapiens Spirits, Pergola and the new projects and objectives of Edoardo Freddi International, such as fine wines and dealcoholised wines. Below the full article.
In 2022, Veraison was created for production, Sapiens Spirits for Italian spirits worldwide and Pergola for the large-scale distribution channel. Meanwhile, the flagship company EFI has taken over the distribution of Borgoluce and Ariola, put China at the centre of its strategies and invested in fine wines and dealcoholised wines.
For Edoardo Freddi, 2022 was the year of transformation from operator at the head of an international distribution company to entrepreneur of a much more complex reality based on four different business areas. In fact, Edoardo Freddi International (EFI) was joined last year by three companies, all consolidated into the FreedL Group (the holding company of which Freddi is CEO).
The first is Veraison Group, the production part formed from the union of Salvaterra, Progetti Agricoli and 4RU, in which Freddi has a majority stake. Then there is Sapiens Spirits, which represents a sort of spin-off of EFI but is dedicated to the best Italian spirits: only products made in Italy and destined for international markets. Finally, there is Pergola, founded in the last quarter of 2022 and fully operational since the beginning of the year, which operates in Italy in the large-scale distribution channel and already has, among its customers, a number of retail chains covering the entire country.
"In the large-scale distribution there is room for a serious dedicated project, to be approached with a very lean structure that invests in people and last-mile coverage", says Freddi. Meanwhile, a foreign-to-foreign trading company called Dynamica has been operating in Singapore since 2018, handling prestigious brands such as Robert Mondavi.
FreedL Group is only scratching the surface for different agencies and consolidates around 36 million euros, of which 30 million are contributed by Veraison Group and the other six million represent the agent share of the other companies or the "commissions" from the business generated, which is naturally much higher. In fact, in 2022, the turnover generated by EFI alone was EUR 80 million, the result of 33 million bottles sold worldwide.
These figures make EFI the first Italian export management company in the wine sector, a result achieved in the ten years of full activity carried out by the Mantua-based company. "From being a one-man company", says the founder, "we turned into exporters first for the German market, then for Europe, and finally we entered the other markets, from the USA to Asia, where we are doing very well. We have about 15 export managers resident in Italy who manage a network of three thousand customers worldwide, to which we can add resident managers in China, Brazil, Japan, Russia and the Balkan area. In 2022 in China, we grew by 60 per cent thanks to the presence of residents who could cover the territory without restriction".
The main markets, in order of size, are Germany, Russia and the United States. Among the most dynamic ones, in high-end products, we find the Philippines, while among the product categories experiencing strong growth are dealcoholised wines.  "We see a great future for this type of product in which we believe, because they are still quality wines and cost more than the same wines in alcoholic versions", Freddi points out.
Founded as an agency dedicated exclusively to the on-trade, today EFI's business is 75% off trade and the remaining 25% on trade. The direct share of online sales is 5-6%, but rises considerably if one considers the e-commerce of customers.
Meanwhile, the number of wineries represented worldwide is increasing. The most recent additions are Borgoluce (Susegana, Treviso) and Cantine Ariola (Colli Parmensi), while the objective in the coming months is to increase the number of collaborations, currently 43, with a particular focus on Tuscany.
"We never create conflicts between partner brands. In Trentino, for example, we have two that can be considered opposites: Cantina di Trento and San Leonardo. In Campania we have Feudi di San Gregorio and Montevetrano. In Sicily, the Cantine Europa group for the mainstream and a winery dedicated only to Etna, Palmento Costanzo", says Edoardo Freddi.
Looking ahead, EFI is selecting a number of wineries producing fine wines, and to follow up on the project, a person will be employed as Fine Wines Specialist and Brand Activation, who will be responsible for managing the allocation and promotion of this category of wines in the various markets.
For 2023, EFI's reasonable target is growth in small steps (+3-5%) at volume level. As for values, the price increases taking place in some appellations, e.g. Valpolicella, will lead to small contractions in volumes that will be more than offset by turnover.
"The scenario tends to be mediocre", says Freddi, "but in the meantime raw materials, except for glass, which is always very expensive, are normalising. And the prices of some wines are coming down. That gradual return to normality that we have been expecting is taking place. For China, on the other hand, we expect a worse first half of the year compared to the same period in 2022 and a return to growth in the second half".
In the new year, EFI aims to acquire 50 new customers. "The commercial focus this year", Freddi concludes, "will certainly be China, then Great Britain, where the objective is to maintain positions, and finally business development in new areas such as Africa and India. The growth of dealcoloured wine, in Islamic countries but also in Scandinavia where dedicated cards are emerging in restaurants, pushes us to extend the product range, which up to now has been managed by Dynamica with a foreign company, and we have therefore included a specialised winery from Friuli".
Source: Vino News 24